Now hear this!!! Or read it...
Business/ Breakfast Meeting
Saturday, October 5
At the home of Larry and Rose Fairchild
212 Varner AVE NE
Orting
*Red Hat Days Festivities
Breakfast @ 10:00
Meeting @ 11:00
*FESTIVAL DETAILS
10:00AM - 4:00PM - ORTING PARK
GUN RAFFLE TICKET - T SHIRTS - BUTTONS - JAIL TRUCK RIDES... SOLD AT BARBECUE AREA
VENDORS - 10:00AM - 4:00PM - ORTING PARK
CAR SHOW 10:00AM - 4:00PM - ORTING PARK
BOUNCY HOUSE 10:00AM - 4:00PM - ORTING PARK
PHOTO BOOTH 10:00AM - 4:00PM - BY THE STAGE
KIDS CAMP - 10:00AM - 4:00PM - BY THE GAZEBO
JAIL TRUCK - 11:00AM - 4:00PM - PICK UP BY STAGE
BAR - 11:00AM - 3:30PM - OFF SITE (to be determined)
PET SHOW - 12:00PM - 1:00PM - BY BASKETBALL COURT
DESSERT CONTEST - 1:00PM - 1:30PM - GAZEBO
ROAD CLOSURE 1:00PM - 4:00PM - WA AVE SE
BEARD CONTEST - 1:30PM - 1:45PM - AT THE STAGE
PARADE - 2:00PM - 3:30PM - WA AVE SE
DINNER DANCE - RAFFLE - 7:00PM - 11:00PM - ORTING EAGLES - 80 PROOF ALE WILL BE OUR ENTERTAINMENT!!!
******************************************************
Wednesday
October 9TH
Buckley Soup Supper
!!!Chairpersons Needed!!!
*****************************************************
Saturday, October 12
Sunday, October 13
51st Fall Monroe Washington
Auto Swap Meet
and
Car Corral
Evergreen State Fairgrounds
14405 179TH AVE SE, Monroe
Free Admission for the public
Public hours Saturday 8:00 am to 5:00 pm - Sunday 8:00 am to 2:00 pm
**********************************
Calendar of Events:
October
5: Red Hat Days- Orting
9: Buckley Soup Supper Night
12/13: Monroe Swap Meet @ Evergreen State Fairgrounds
November
2/3: Bremerton Swap Meet @ Kitsap County Fairgrounds
Bremerton Auto Swap Meet hosted by The Olympic Vintage Auto Club
Saturday 8:00 AM to 5:00 PM and Sunday 8:00 AM to 2:30 PM
General Admission Saturday $5 & Sunday $3. FREE PARKING!
At the swap meet you'll find car parts, automotive memorabilia, general vintage and antique items, old friends (not for sale, just to visit with), and so much more!
For more information visit www.ovac.us
December:
7: Annual Club Christmas Party
EVENT FLYER WILL BE EMAILED AS THESE DATES GET CLOSER
That's all for now.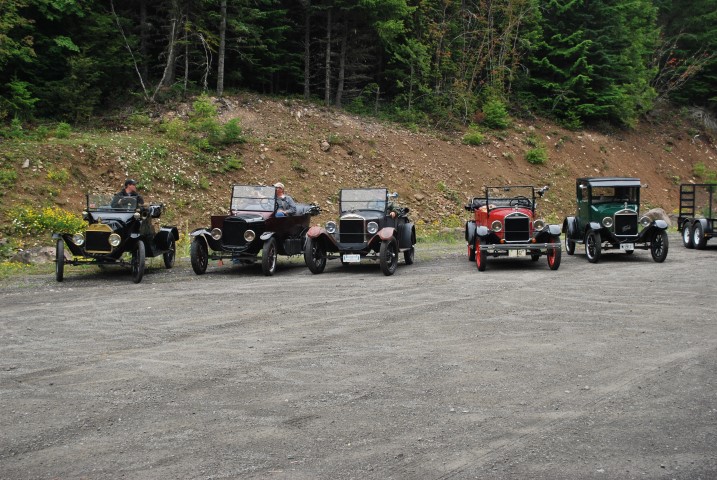 2016 Whistlin' Jack Tour led by Jerry Ostbye
Remember to bring your Model T so I can take your picture of it and you so I can add you to our members page. John and Lora Ford are the most recently added!

CARBON CANYON MODEL T FORD CLUB MEMBERSHIP ROSTER
Don't forget to order your jackets!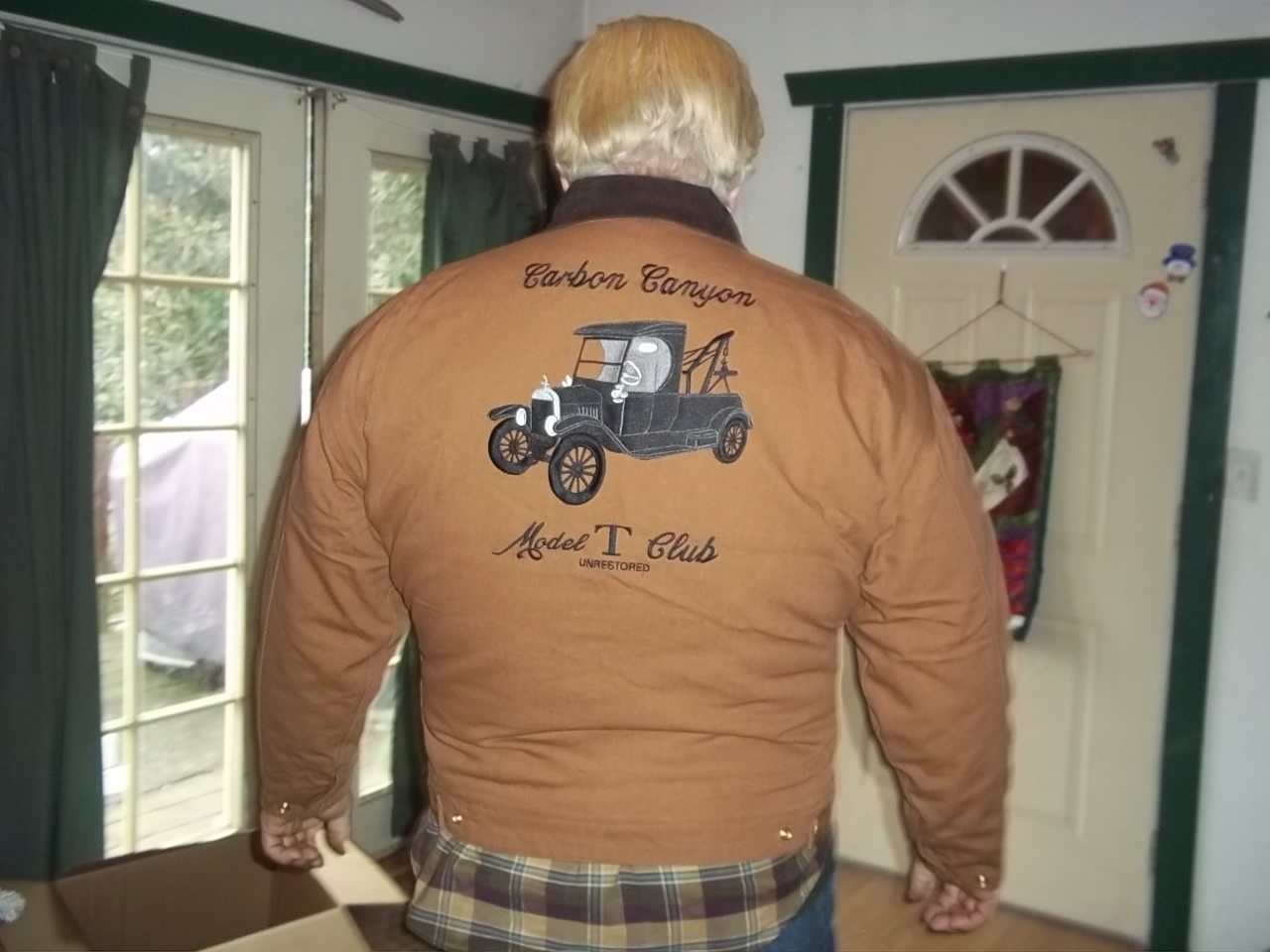 Shawn Reiman at Shawn has the prices and contact information for the embroidery and has graciously volunteered to head this effort for us. Thanks Shawn!