News and Events
Joker Poker is up again- no winners in February!!!
****
Early Bird Swap Meet
Puyallup Fairgrounds
Saturday February 16th 8:00am-5:00pm
Sunday, February 17th 9:00am-3:00pm
!!!!REVISION!!!!
Due to Snowpocalypse and the hill at Nick's place-
Please bring your items tagged and priced to the Fairgrounds on Friday-
Nick will be waiting by the back gate to work them into the inventory!
Contact Nick with inquiries:
253.862.1039
****
Our condolences to the family of Joan Gruber
On Saturday March 2, 2019 Joan's family will be having a Celebration of Life event
Spanaway Lake Park- Shelter B, Parking Lot B
14905 Bresenmann BLVD S
Spanaway, WA 98387
Joan loved this park and enjoyed daily walks here with her husband. Handicap parking is available.
Snacks and finger food would be appreciated.
Anyone traveling from out of town and wanting to stay over night is welcome: just bring a sleeping bag.
-*General News*-
Renea Aldrich has CCMTC Apparel for sale: T-Shirts $10 / Hats $15 / Hoodies $25
Russ Larson will have 2019 Calendars available at the February Meeting
Reminder-It's time to renew your dues!
2019 Membership: $ 20.00
Remit by March 31st to avoid being dropped- ouch!
Make check payable to CCMTC and mail to:
Renee Watters
19328 SE 384TH ST
Auburn, WA 98092
-Carbon Canyon Model T Club-
Calendar of Events
2019
All events are subject to change...aren't we all...
February
16/17: Early Bird Swap Meet @ Puyallup Fairgrounds

March
16/17: Almost Spring Swap Meet @ Puyallup Fairgrounds
April
5/7: Portland Swap Meet
6: Annual Daffodil Parade- Orting
12/13: Mt. Vernon Swap Meet @ Skagit County Fairgrounds
20: Saftey Inspection @ John and Renee Aldrich's- Orting (Tacos!!!)
May
18/19: Monroe Swap Meet@ Evergreen Fairgrounds
June
1: Yakima Swap Meet @ State Fair Park (Chinook Pass to open June 11)
1: Bigfoot Tour in East Jefferson County
One day tour of East Jefferson County; meet at the Chimacum Cafe @ 9:00am for breakfast and a short drivers meeting to follow. Onward to a 100 mile tour with some hills and about a mile and a half of gravel roads.
"We have had some credible Bigfoot sightings the last few years, so 2019 may be the year we find one!...Bob and Karen are in the middle of a remodel, so no BBQ this year however they will still have trailer parking available at their house...Looking forward to seeing you!" -Morris
22: Buckley Parade/Log Show
July
6: Potluck BBQ and Picnic @ Mud Mountain Dam- Chinook Shelter
TBA: Rice Museum Tour
TBA:Whiskey Run/Gold Creek Run over 410- Hosted by Jerry Ostbye
20: Wilkeson Handcar Races and Parade
August
4: Golden Era Car Show and Picnic @ Mud Mountain Dam
TBA: Ashford Steak Run
24: Golden Era CC/Picnic @ Orting Soldiers Home
September
1-3: Labor Day Ocean Shores Run/Camp Out @ Larry and Rose Fairchilds
12-15: Can Am Tour- Chilliwack, BC
21: Tour the Plateau Assisted Living Homes and BBQ
October
5: Red Hat Days- Orting
9: Buckley Soup Supper Night
5/6: Monroe Swap Meet @ Evergreen State Fairgrounds
TBA: Chili Cook Off -Hosted by John and Renea Aldrich
November
2/3: Bremerton Swap Meet @ Kitsap County Fairgrounds
December:
7: Annual Club Christmas Party
EVENT FLYER WILL BE EMAILED AS THESE DATES GET CLOSER
That's all for now.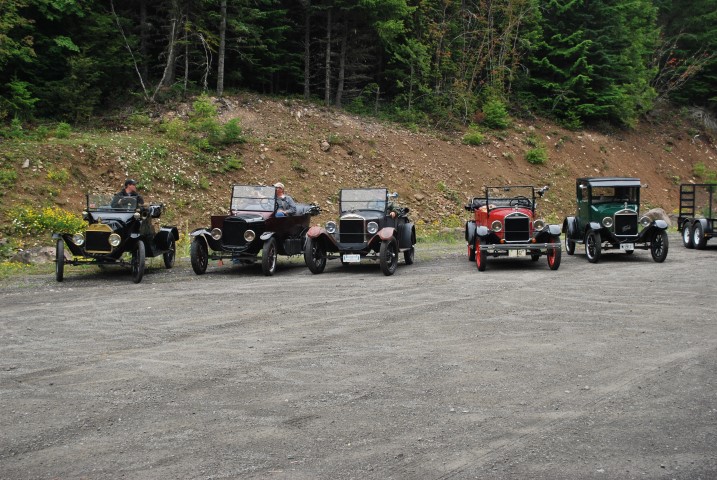 2016 Whistlin' Jack Tour led by Jerry Ostbye
Remember to bring your Model T so I can take your picture of it and you so I can add you to our members page. John and Lora Ford are the most recently added!

CARBON CANYON MODEL T FORD CLUB MEMBERSHIP ROSTER
Don't forget to order your jackets!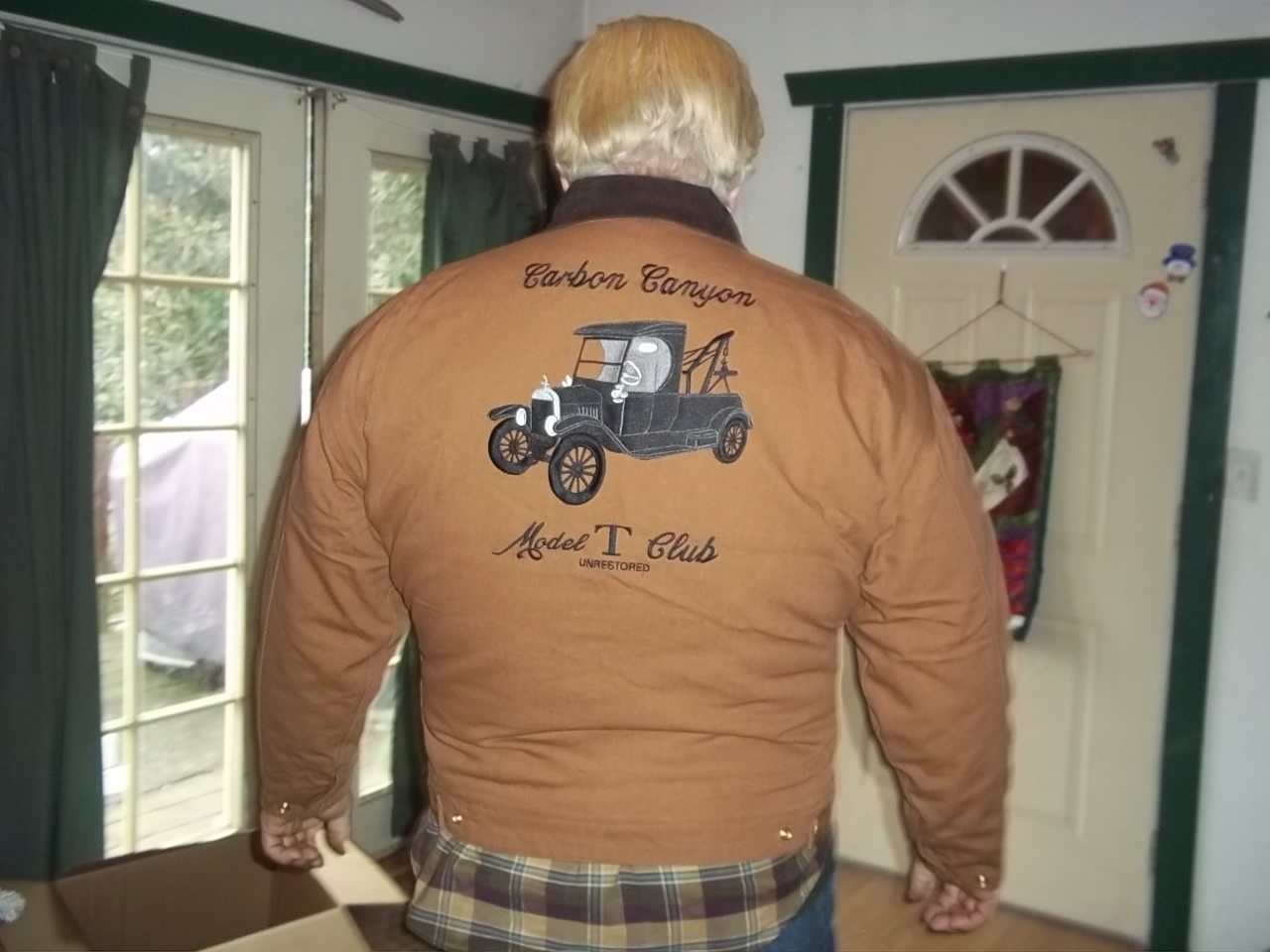 Shawn Reiman at Shawn has the prices and contact information for the embroidery and has graciously volunteered to head this effort for us. Thanks Shawn!