The October Meeting!
The October 3rd meeting will be held at the Hometown Charm Restaurant, 10AM
1012 Main St, Sumner, WA 98390

Let's make sure that none of these covid deaths are Carbon Canyon Model T people! Stay home except for groceries and Doctor's appointments. Although you can still go for a walk or bike ride or whatever, be sure to maintain the 6 foot social distancing so that you survive this pandemic. Model T rides/work also count as "social distancing" if you are alone or have just family members in your Model T.
Seriously... Take care of yourselves. There is plenty of guidance on the local channels. When I was reading the news this morning almost every article was about the virus. We need to be here to teach others about our hobby and show them how much fun it can be!
Welcome aboard to new members Douglas and Chonticha Temple
from Puyallup Washington! We look forward to T'ing around with you!
*****************
2020 Calendar of Events:
CARBON CANYON MODEL T CLUB - CALENDAR OF EVENTS FOR 2020

January 1 Happy New Year
January 11 Can-Am Meeting - Bonney Lake Tavern @ 11am
February 15-16 Early Bird Swap Meet @ Puyallup Fairgrounds March
March 14 Almost Spring Swap Meet @ Puyallup Fairgrounds
April! 3-5 Portland Swap Meet
April 14 Daffodil Parade - Orting
April 11 MT Vernon Swap Meet @ Skagit County Fairgrounds
May 5 Puyallup High School Car Show
May 16-17 Monroe Swap Meet @ Evergreen State Fairgrounds
June ?? Yakima Swap Meet @ State Fair Park
June 10 Buckley Soup Supper
June 18-23 International Ford Model T Club Tour - Spokane, WA
June 27 Buckley Log Show / Parade
July ?? ! Rice Museum Tour
July 18 Wilkeson Handcar Races / Parade
August 1 Picnic @ Mud Mountain Dam in Chinook Shelter
August 22 Golden Ear CC / Picnic @ Orting Soldier's Home
August 29 Ashford Steak Run
September 5-7 Ocean Shores Run
September 17 - 20 Can-Am Tour
September ?? Tour the Plateau Assisted Living w/BBQ
October 3 Red Hat Days - Orting
October 10-11 Monroe Swap Meet @ Evergreen State Fairgrounds November
November 7-8 Bremerton Swap Meet @ Kitsap County Fairgrounds
December 5 Annual Club Christmas Party
EVENT FLYER WILL BE EMAILED AS THESE DATES GET CLOSER
That's all for now.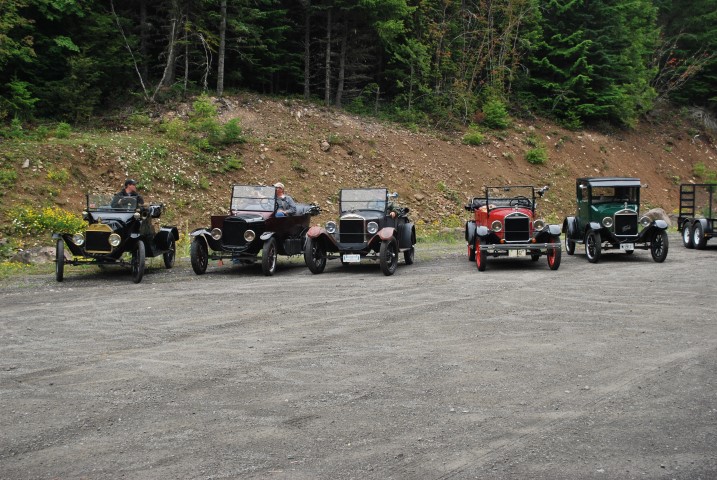 2016 Whistlin' Jack Tour led by Jerry Ostbye
Remember to bring your Model T so I can take your picture of it and you so I can add you to our members page. John and Lora Ford are the most recently added!

CARBON CANYON MODEL T FORD CLUB MEMBERSHIP ROSTER
Don't forget to order your jackets!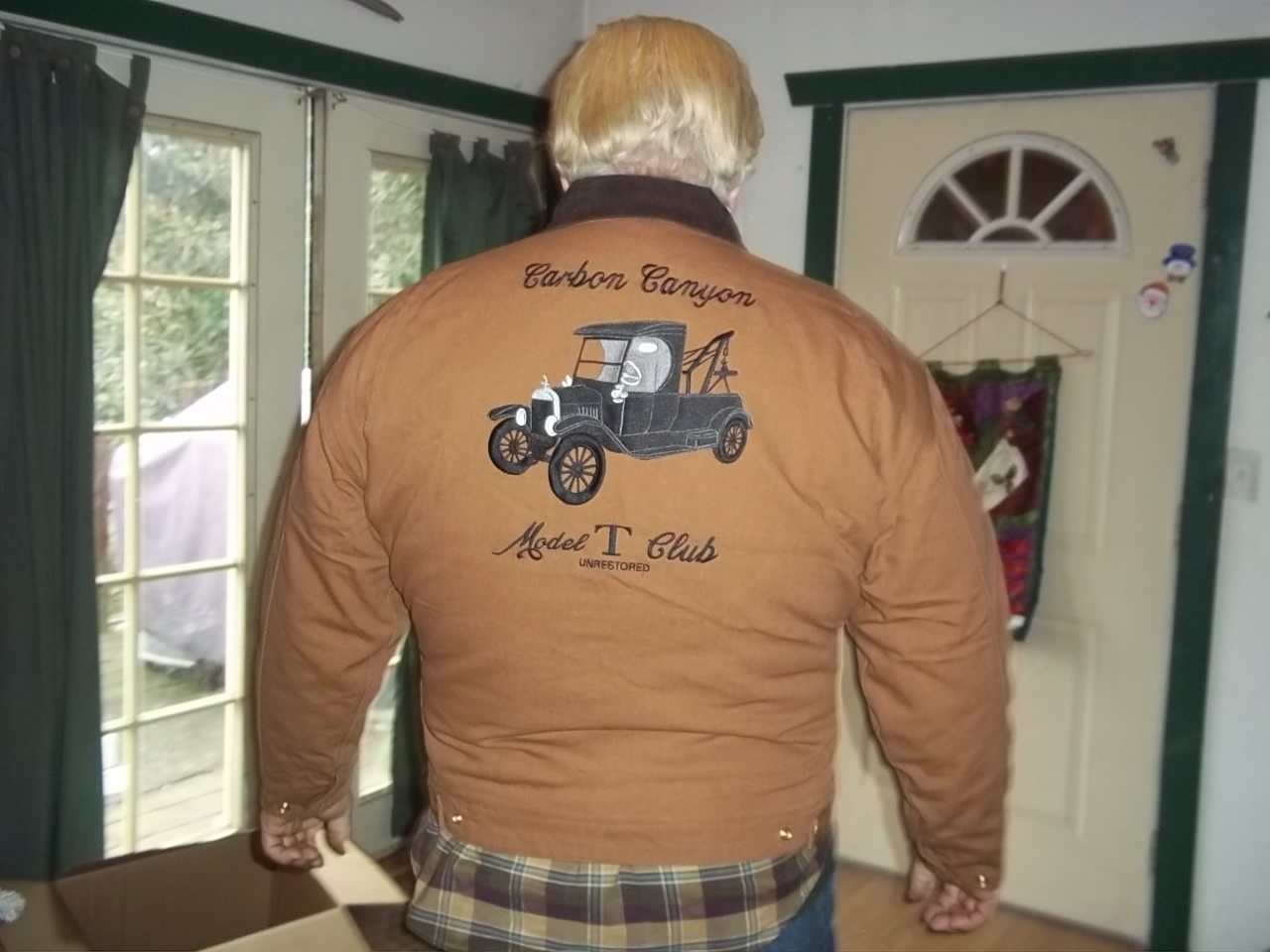 Shawn Reiman at Shawn has the prices and contact information for the embroidery and has graciously volunteered to head this effort for us. Thanks Shawn!