ALERT!!!!!!!!
Meeting at the home of John Aldrich on 19 December departing there at 1145 SHARP.
Going to look at some cars from the 60's and 70's.
28820 Orville Rd E Orting, WA
The visit on December 19th had about half a dozen club members there. We looked at several Toronados (1960's), a 57 Bentley and a 67 Rolls Royce and various other vehicles all of which are for sale. John Aldrich has the contact information if anyone is interested in purchasing one of these vehicles. Most are $1500 and all were driven to their current location.
Club meetings are canceled until further notice. If anyone has information to share with club members please contact Mike Harris or John Aldrich. Both emails are available in the members section.
I hope this finds everyone still slightly over full from a wonderful Thanksgiving feast! Even though we could not be with everyone we wanted to be I pray we all have created some happy, new and lasting memories.
This CORONA virus has us caught between a rock and a hard spot. The latest surge in cases has us all walking on pins and needles. Many of our members (myself included) have underlying health issues and catching the virus would almost certainly be the death penalty. We have already had to cancel multiple meetings and my guess is January will be no exception.
An inoculation is slowly making it's way to the general public so there is light at the end of the tunnel. The question now is, will you as an individual get the shot? The news shows 40 some percent of those polled say no! (Have you ever been polled? I haven't!) Why would you not get a shot that could potentially save your life?
Because it is unproven? (extensive lab and other types of testing have been done). NOTHING is guaranteed! I understand there are many people who are opposed to inoculations for a variety of reasons but staying alive and healthy has always prompted me to get the shot. Having traveled to every time zone on earth, several times each, I believe I have had more shots than many of our members. Other than the obvious physical deformities (please chuckle here!) I am alive and doing well.
Doing some nickel and dime planning for the 2021 CANAM. Plan on a trip north after the first of the year. Travel plans to be announced! Anyone wishing to go north with us please let us know!
The November meeting at the Wilkeson Eagles was well attended including some new members who's names I have forgotten! Dang it! The December meeting was discussed as well as the 2021 CANAM.
Let's make sure that none of these COVID deaths are Carbon Canyon Model T people! Stay home except for groceries and Doctor's appointments. Although you can still go for a walk or bike ride or whatever, be sure to maintain the 6 foot social distancing so that you survive this pandemic. Model T rides/work also count as "social distancing" if you are alone or have just family members in your Model T.
Seriously... Take care of yourselves. There is plenty of guidance on the local channels. When I was reading the news this morning almost every article was about the virus. We need to be here to teach others about our hobby and show them how much fun it can be!
CANAM 2021
Time to starting thinking about the CANAM for 2021. I've decided to move the base of operations to the Bellingham area for a couple of reasons but most importantly, the scenic roads. Have yet to locate a base of operations but that shouldn't be too difficult. The good Lord willing this COVID mess will be behind us by September of 2021!
*****************
2020 Calendar of Events:
CARBON CANYON MODEL T CLUB - CALENDAR OF EVENTS FOR 2020

January 1 Happy New Year
January 11 Can-Am Meeting - Bonney Lake Tavern @ 11am
February 15-16 Early Bird Swap Meet @ Puyallup Fairgrounds March
March 14 Almost Spring Swap Meet @ Puyallup Fairgrounds
April! 3-5 Portland Swap Meet
April 14 Daffodil Parade - Orting
April 11 MT Vernon Swap Meet @ Skagit County Fairgrounds
May 5 Puyallup High School Car Show
May 16-17 Monroe Swap Meet @ Evergreen State Fairgrounds
June ?? Yakima Swap Meet @ State Fair Park
June 10 Buckley Soup Supper
June 18-23 International Ford Model T Club Tour - Spokane, WA
June 27 Buckley Log Show / Parade
July ?? ! Rice Museum Tour
July 18 Wilkeson Handcar Races / Parade
August 1 Picnic @ Mud Mountain Dam in Chinook Shelter
August 22 Golden Ear CC / Picnic @ Orting Soldier's Home
August 29 Ashford Steak Run
September 5-7 Ocean Shores Run
September 17 - 20 Can-Am Tour
September ?? Tour the Plateau Assisted Living w/BBQ
October 3 Red Hat Days - Orting
October 10-11 Monroe Swap Meet @ Evergreen State Fairgrounds November
November 7-8 Bremerton Swap Meet @ Kitsap County Fairgrounds
December 5 Annual Club Christmas Party CANCELED!
EVENT FLYER WILL BE EMAILED AS THESE DATES GET CLOSER
That's all for now.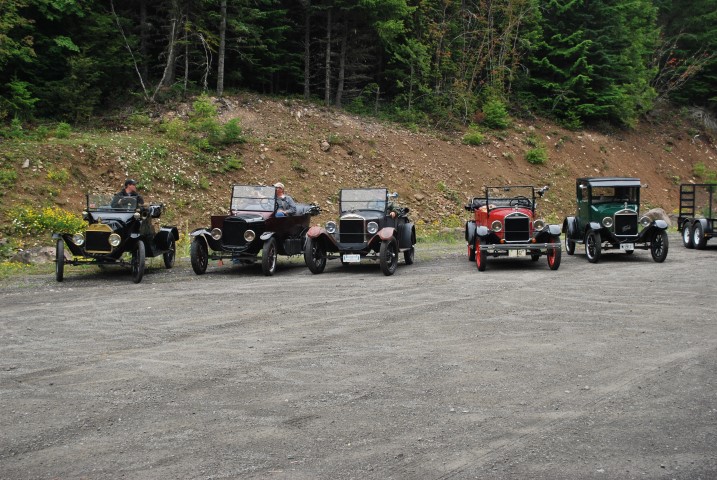 2016 Whistlin' Jack Tour led by Jerry Ostbye
Remember to bring your Model T so I can take your picture of it and you so I can add you to our members page. John and Lora Ford are the most recently added!

CARBON CANYON MODEL T FORD CLUB MEMBERSHIP ROSTER
Don't forget to order your jackets!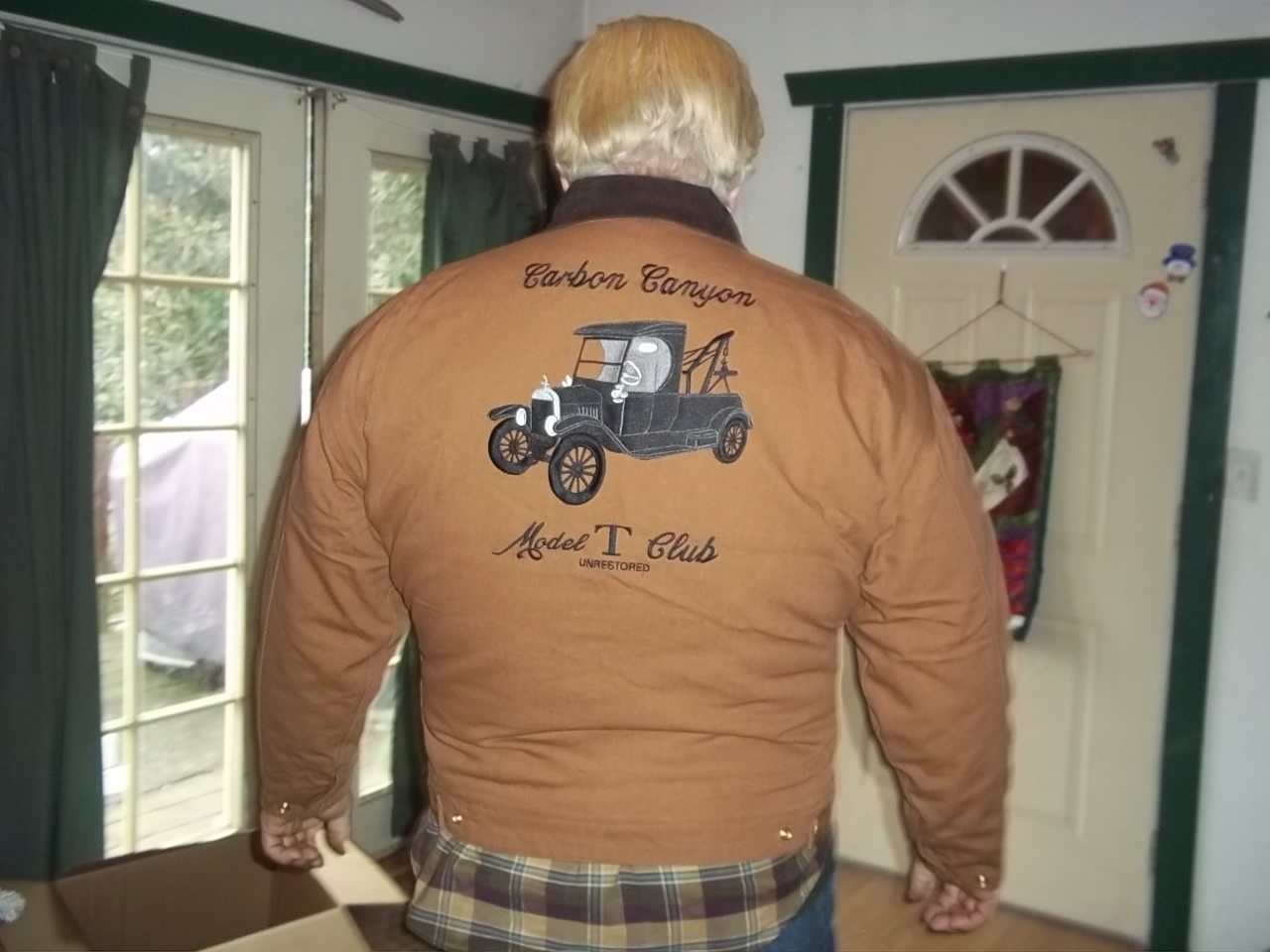 Shawn Reiman at Shawn has the prices and contact information for the embroidery and has graciously volunteered to head this effort for us. Thanks Shawn!