Whiskey Run/Gold Creek Run
Over the Mountain
...NOT over the hill...
Scheduled!
July 28TH
Please give Jerry a call so he can let the restaurant how many to expect for lunch.
Jerry 253.820.4488
*****************
Join us in Celebrating the Life of
Bob Gruber
Saturday, July 27th
12:00 PM
@ The Gruber Home
20523 42ND AVE E
Spanaway
Please bring a side dish and a lawn chair
*****************
Calendar of Events:
July
13: Rice Museum Tour, 11:00pm
"Our Rice Museum Tour is scheduled for July 13th high eleven! See you there!!!!" - John Aldrich
28:Whiskey Run/Gold Creek Run over 410- Hosted by Jerry Ostbye
"Jerry Ostbye has checked out the Whiskey Run route, it's looking good for a date to be determined in July. Please contact him if you plan on going (253) 820-4488." - Nee
20: Wilkeson Handcar Races and Parade
August
4: Golden Era Car Show and Picnic @ Mud Mountain Dam
17: Ashford Steak Run
25: (Another Corrected Date- Ooops!) Golden Era CC/Picnic @ Orting Soldiers Home, Gates open at 10:00am. Free Dessert Pot-Luck, Coffee and Water. Please bring a dessert for the table.
Trophy Plaques will be awarded:
Pre-War Open and Closed Vehicles
Post-War Open and Closed Vehicles
Pre- and Post-War Tractors
Presidents Choice
8/30-9/1: Car Show at 2019 AAOS Arts & Crafts Festival @ Ocean Shores
"I am very hopeful that your car group will be able to join us at the 2019 AAOS Arts & Crafts Festival over Labor Day Weekend. As discussed, you are welcome to join us for a portion of each day or whatever works out for you and your group. Our hours of operation for the weekend are Fri., 8/30 from Noon-5:00pm, Saturday, 8/31 from 10:00am5:00pm and Sunday 9/1 from 10:00am to 4:00pm.
We really hope you can make it. It is a great event that will be made even better with your beautiful antique cars!
Thank you."
-Jacqueline Horton, Chairman
-Sylvia Schroll, Co-Chairman
2019 AAOS Arts & Crafts Festival
September
1-3: Labor Day Ocean Shores Run/Camp Out @ Larry and Rose Fairchilds
12-15: Can Am Tour- Chilliwack, BC
21: Tour the Plateau Assisted Living Homes and BBQ
October
5: Red Hat Days- Orting
9: Buckley Soup Supper Night
5/6: Monroe Swap Meet @ Evergreen State Fairgrounds
TBA: Chili Cook Off -Hosted by John and Renea Aldrich
November
2/3: Bremerton Swap Meet @ Kitsap County Fairgrounds
December:
7: Annual Club Christmas Party
EVENT FLYER WILL BE EMAILED AS THESE DATES GET CLOSER
That's all for now.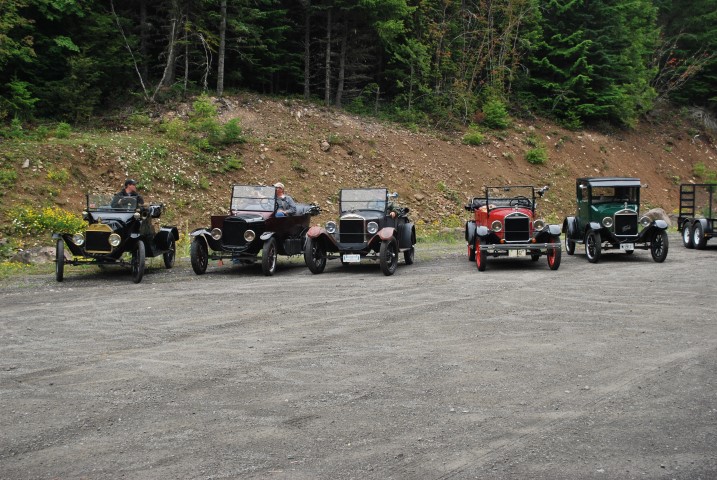 2016 Whistlin' Jack Tour led by Jerry Ostbye
Remember to bring your Model T so I can take your picture of it and you so I can add you to our members page. John and Lora Ford are the most recently added!

CARBON CANYON MODEL T FORD CLUB MEMBERSHIP ROSTER
Don't forget to order your jackets!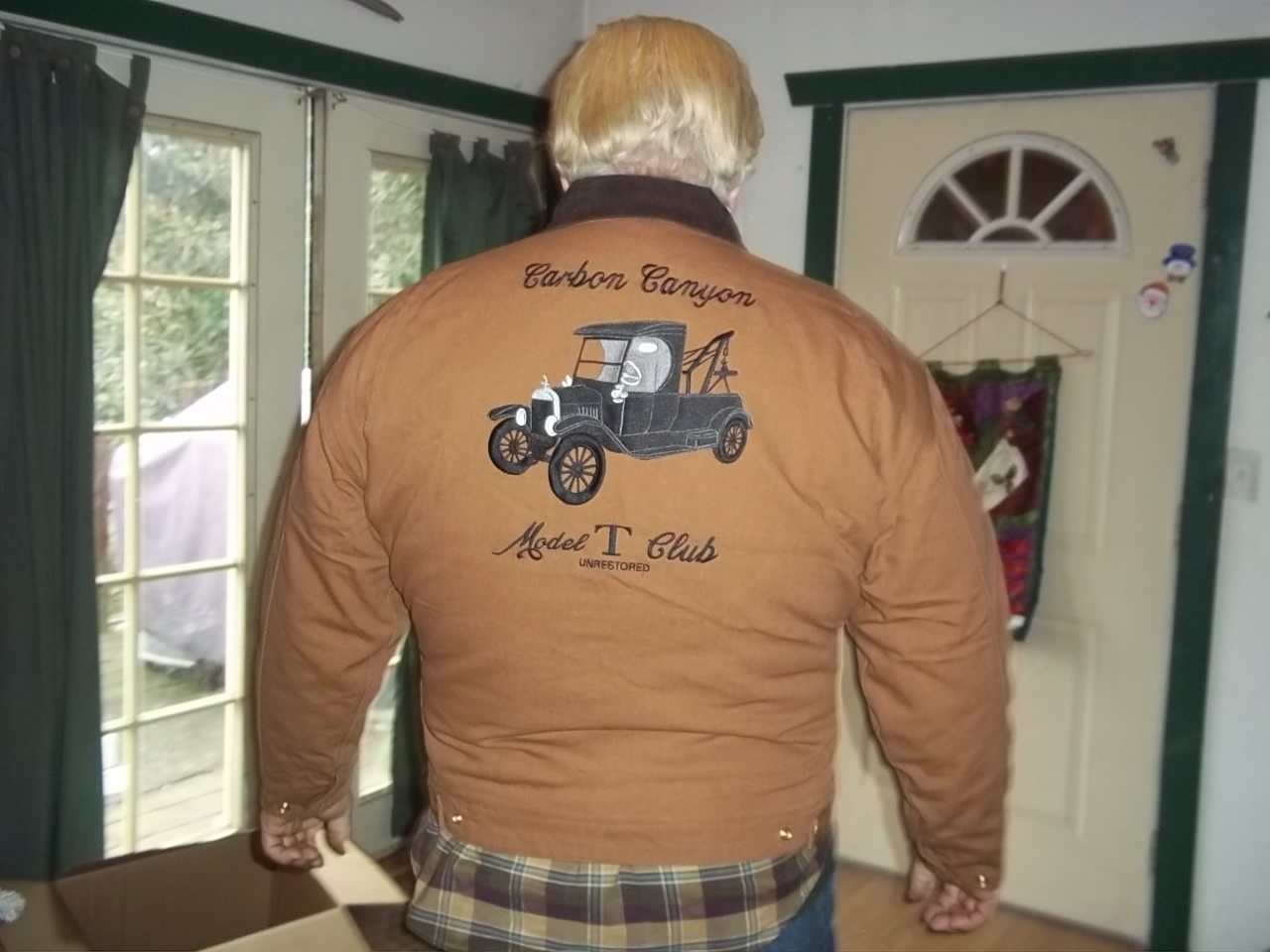 Shawn Reiman at Shawn has the prices and contact information for the embroidery and has graciously volunteered to head this effort for us. Thanks Shawn!